Scout and Brook Litter at Four Weeks
It's been a busy week. We spent our last night in the house,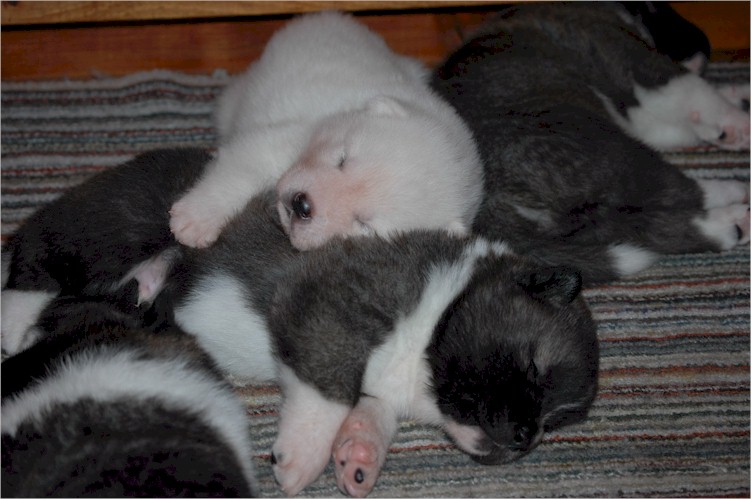 Then we moved out to our new digs in the kennel - going from 16 square feet to 72 square feet, a mother's apartment and an attached yard. Lots of room to roam!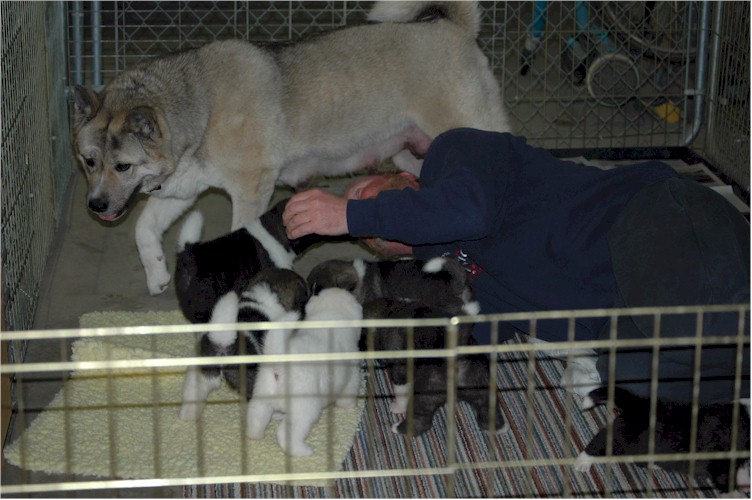 We also took our first trip outside, which we didn't like too much, until the lady brought us FOOD!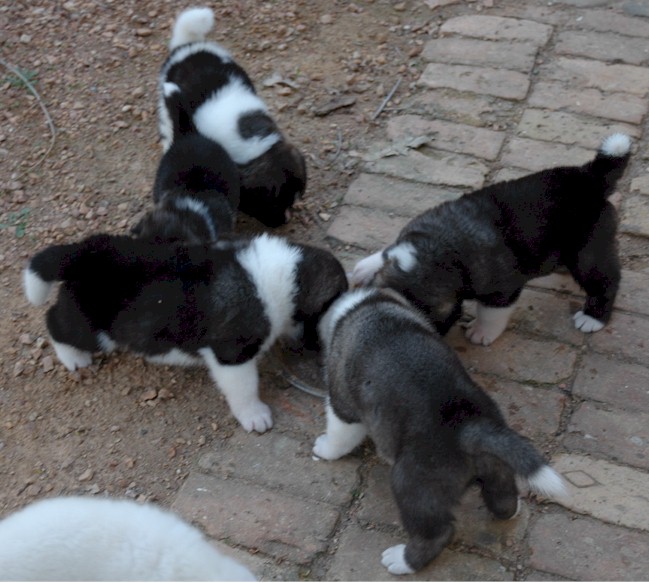 And here we are