Brew x Sophie Puppies at 4 weeks
We're all in the new pen . . .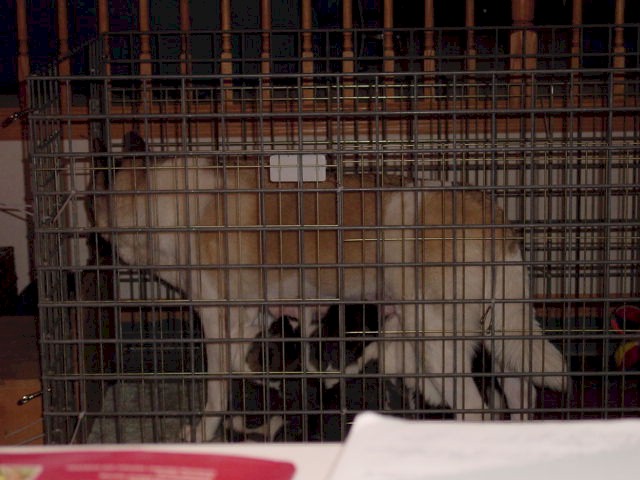 ALL of us...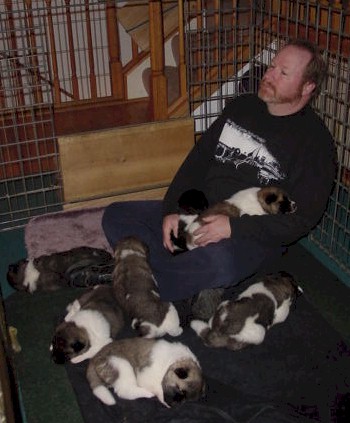 Puppy Heaven!!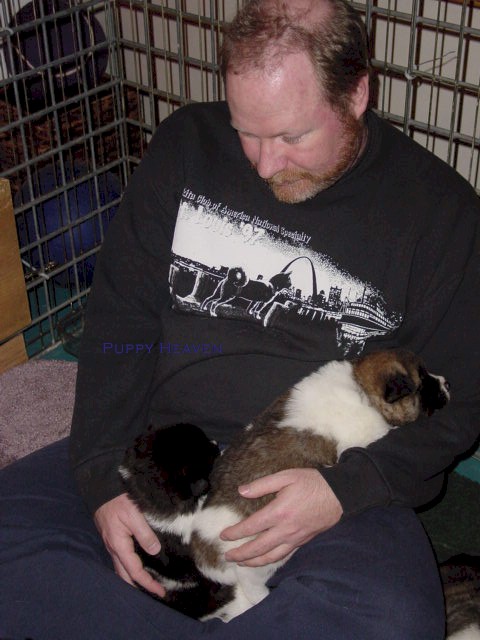 And Now the good stuff!
We're all around 6 pounds - some of we porkers are pushing 7 pounds! We play and fight, and we are so cute and sassy!